DOWNTOWN – Near North Side businesses downtown and West Loop are ready for holiday shoppers.
And you don't just have to go to big box stores to find the perfect gift.
From books to jewelry and art to baked goodies, there are little local options for gifts of all tastes. Block Club Chicago has brought together a few from the area to help residents with their local purchases.
Here's what you can buy:
Downtown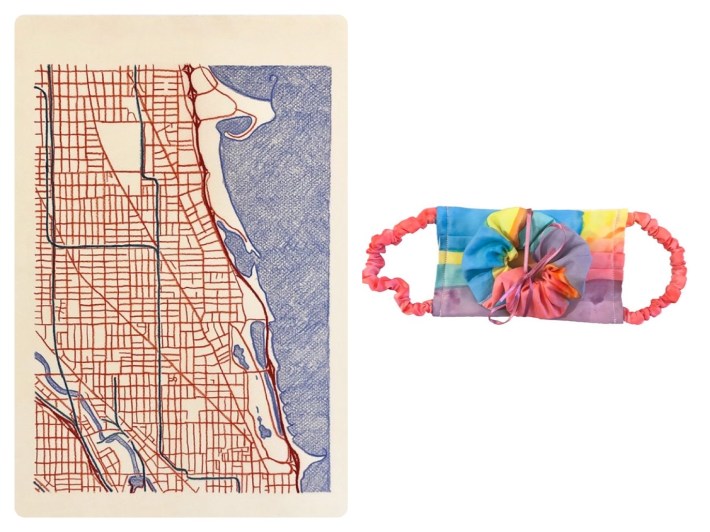 BUDDY, Garland Gallery of the Chicago Cultural Center, 78 E. Washington St. Website.
BUDDY is a shop inside the famous cultural center. Showcasing the work of over 200 Chicagoland area makers and artists, BUDDY is the place to shop for unique gifts for anyone who loves Chicago and its art.
Among the offers: Neatline custom mapping hand drawn maps of the city ($ 50- $ 120). If you have someone who is always stylishly styled in your life, you can also get a hand-painted mask and scrunchie ($ 35) by Mariel Harari.
BUDDY is open from 11 a.m. to 5 p.m. Tuesday to Saturday and from 11 a.m. to 4 p.m. on Sunday. Instagram.
ElleseeWomen, online. Website.
This small business from manufacturer Lindsey Carl, who said it operates from The Loop, sells handmade clay jewelry. Carl donates a portion of each sale to local women's shelters.
At ElleseeWomen, you can find Christmas themed earring sets for people who love the holidays. Ugly sweater earrings ($ 8), crown earrings ($ 20) and snowflake earrings ($ 15) are just a few of the options available for the holidays.
Are you looking for something that is not red and green? ElleseeWomen also offers golden skull earrings ($ 18) and cute little ghosts ($ 16).
ElleseeWomen is an online store, and purchases can be made on its Etsy. Instagram.
West loop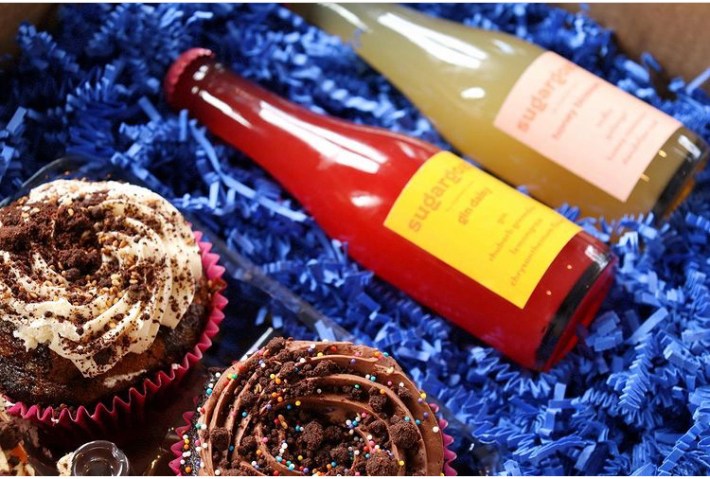 Sugargoat, 820 W. Randolph St. Website.
Looking for a gift for someone with a sweet tooth? Sugargoat Bakery is the right place for you. Sugargoat, from acclaimed chef Stephanie Izard, offers a variety of gluten-free cakes, cupcakes, pies, ice cream, cookies and treats.
If you want your gift to last longer, you can register the recipient at the Sugargoat Cupcakes and Cocktails Club for $ 50 a month for three or six months. The kit includes a pack of four cupcakes and two seasonal cocktails, with recipes prepared by Izard.
Sugargoat is open from 7 a.m. to 7 p.m. Tuesday through Sunday. 312-667-0108. Instagram.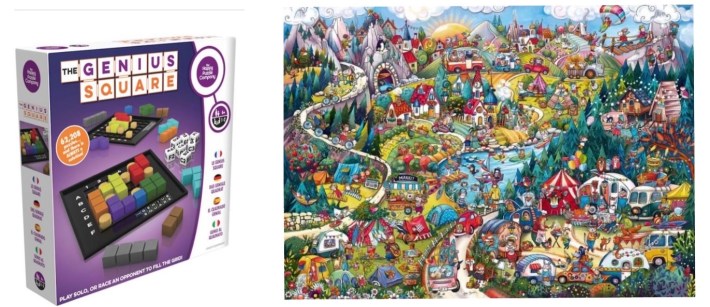 Cat and Mouse Games, 1112 W. Madison St. Website.
The holiday season is always a great time to get family and friends around the table – so you can all destroy each other at board games, of course. Cat & Mouse Games makes this easy with its large selection of games, books and toys.
You can challenge your family to see who is best at thinking fast with The place of geniuses ($ 24.99). Or maybe your family doesn't like fighting over Monopoly money? If so, you can purchase a puzzle containing 100 to 9,000 pieces.
Cat & Mouse Games is open from 10:00 a.m. to 6:00 p.m. Tuesday through Sunday. 312-465-2178. Instagram.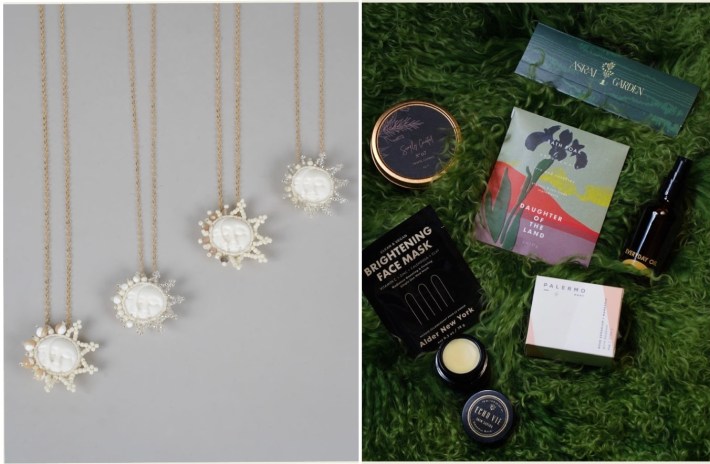 Asrai Garden, 309 N. Morgan St. Website.
From personalized floral combinations to bespoke jewelry, Asrai Garden offers a wide variety of elegant gift options.
But if you can't make up your mind by choosing just one item, you can purchase one of its selected gift boxes. The Take care package ($ 75) includes all the essentials for personal care, including a face mask, candle and skin balm. Shops Grow the collection of things ($ 220) is dedicated to avid gardeners and includes a gardening book, copper watering can, bandana, and flower cutters.
Asrai Garden is open from 11:00 a.m. to 6:00 p.m. Wednesday to Saturday and 11:00 a.m. to 5:00 p.m. on Sunday. 312-344-1467. Instagram.
Open Books, 651 W. Lake St. Website.
This West Loop bookstore – part of the Open Books Association – has a great selection of discounted, used and new books. It also contains vintage poetic event posters, used t-shirts and records.
If you're having trouble finding the right book for your giveaway, you can give her a store subscription for $ 25 instead. This will guarantee the recipient a 20% discount for one year.
Open Books is open daily from 10 a.m. to 6 p.m. You can search his online inventorye. 312-475-1355, ext. 2008. Instagram.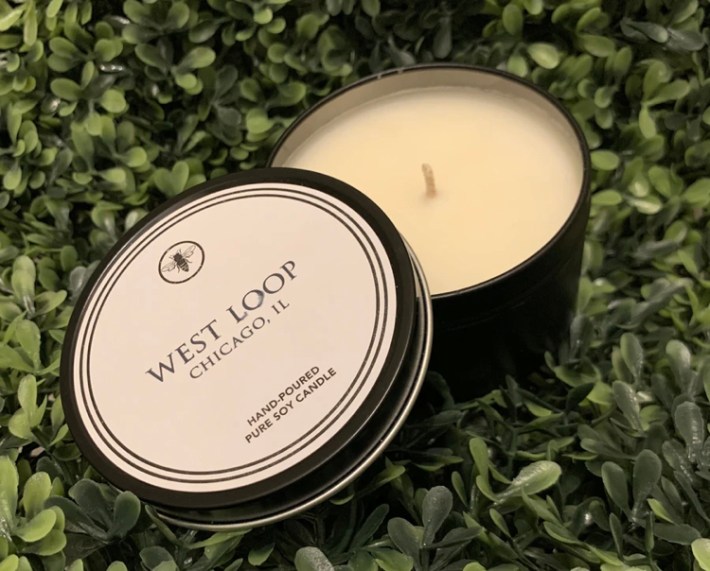 The Fig Tree, 1037 W. Madison St. Website.
The Fig Tree is a small gift shop that offers bath and body products, socks, accessories and ornaments.
Want something that reminds you of the city? The Fig Tree has an entire Chicago-themed collection with gift options for adults and children.
Shops West Loop Pewter Candle ($ 16.95) has a scent of amber, musk, and sage, while its Fulton Market a ($ 16.95) is scented with coconut, wood bark, and amber.
The Fig Tree is open Tuesday to Friday from 11 a.m. to 7 p.m., Saturday from 10 a.m. to 6 p.m. and Sunday from 11 a.m. to 5 p.m. 312-226-6303. Instagram.
Near the north side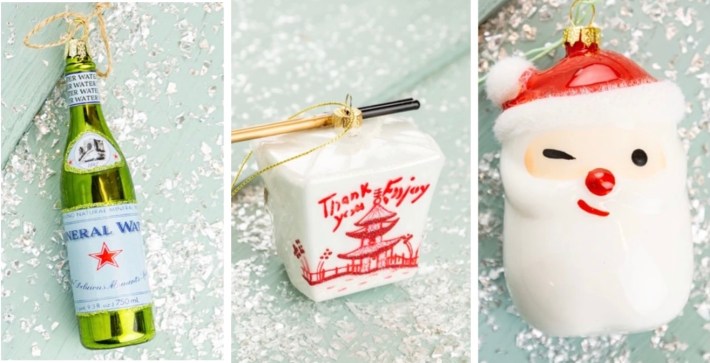 POSH, 613 N. State St. Website.
POSH offers a variety of new and used items, from European flea market finds to vintage restaurant items, soaps and accessories.
If you know someone who likes to organize dinner parties, the vintage glass baking dish with a silveplate stand ($ 175) will be a unique find. You can also get a set of French decorative dangling earrings ($ 64).
For the holidays, POSH has glass decorations, including one in the shape of a Chinese food box with chopsticks ($ 28) and a flashing Santa Claus ($ 18).
POSH is open from 10 a.m. to 6 p.m. Monday to Saturday and from 11 a.m. to 5 p.m. Sdays. 312-280-1602. Instagram.
Listen to "It's All Right: A Podcast from Block Club Chicago" here: