Boots are an essential part of winter fashion. Read on to find out how to clean them and maintain their shine.
The winter season is upon us and it's time to get our boots out of the back of our shoe racks. The problem with boots is that they require more care and maintenance than our everyday heels, ballet flats and sandals.
Here's how you can care for different types of boots and clean them without damaging the material or losing their shine.
Suede boots
Image Courtesy: Amazon.in
Suede boots are easier to maintain. Although they seem to get dirty quickly, you can always clean them with a brush and they will shine like a new pair. The only downside to owning a pair of suede boots is that they are more vulnerable to damage from mud or rain.
A suede eraser or cleaner can be helpful in removing stubborn stains. When cleaning, you must ensure that you do not use heat or hot water, this will damage the material. You can just clean it with normal water and let the pair air dry.
(faux) leather boots
Image Courtesy: Amazon.in
If you own a pair of long boots, most of the upkeep involves keeping their shape intact. Therefore, when storing these boots, you should not fold them, but hold them upright or fill them with balls of newspaper and lay them in a container.
To remove dust or dirt, you can easily clean them with a dry or damp cloth. Shoe polish of the same color can help maintain the shine of the boots. With leather boots, one should also closely monitor the condition of the heels and have them repaired before they become more difficult or nearly impossible to walk in.
Leather boots cannot withstand rain and splashes. Therefore, you should refrain from wearing them in places with heavy snowfall or during winter rains.
Don't Miss: Winter Fashion: Original Socks Under ₹600
Rubber boots
Image Courtesy: Amazon.in
Rubber boots are usually worn during the rainy season or when it snows because they resist damage from external factors. However, plenty of rubber boots can be a great way to amp up your winter fashion game.
They are quite easy to clean. You can simply wash them with water, wipe them with a dry or damp cloth, brush off the mud and restore shine by cleaning them with a mixture of detergent and water.
Don't Miss: Warm Cardigans Under ₹1,000 To Buy From Myntra
Nylon mesh boots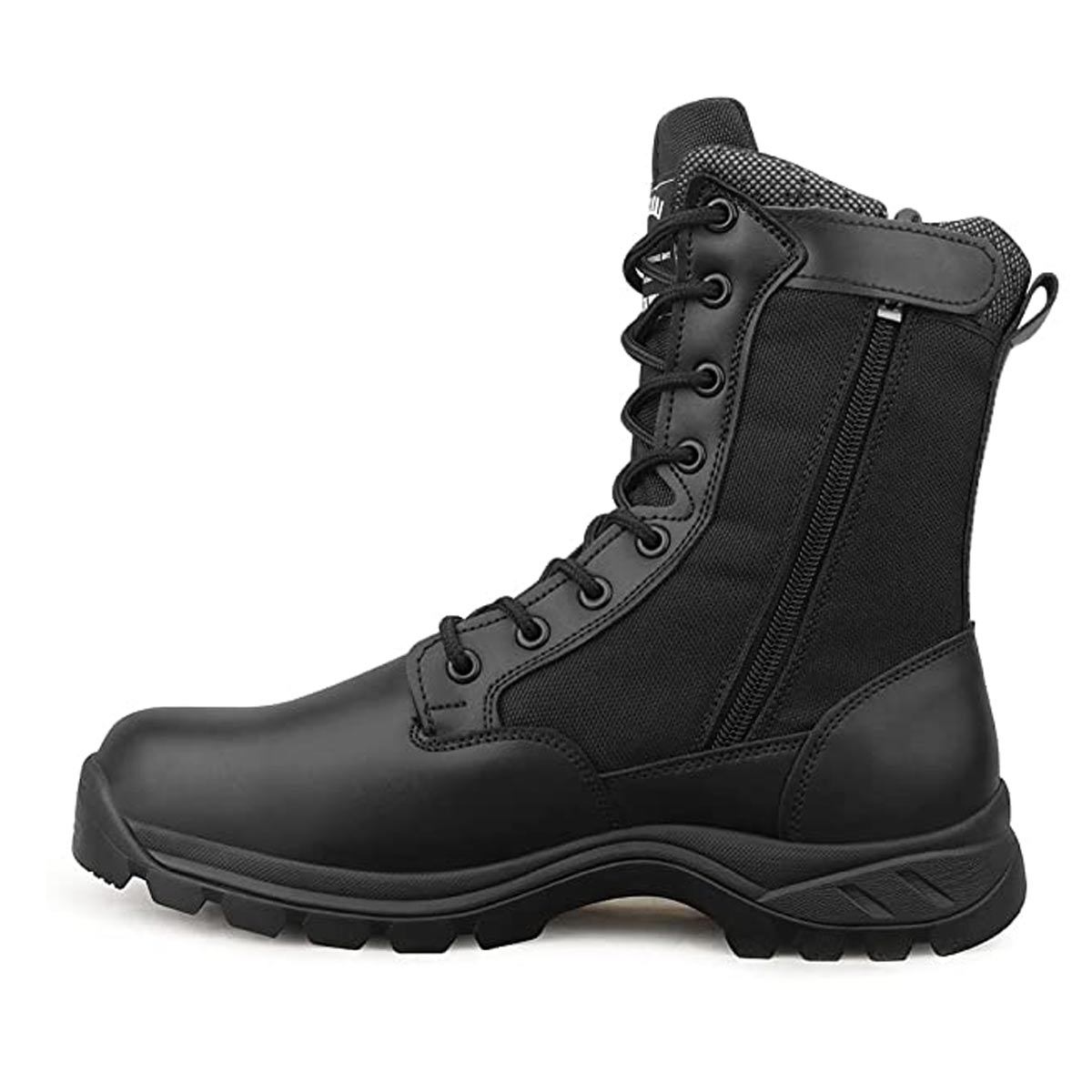 Image Courtesy: Amazon.in
Nylon mesh boots are mostly preferred by adventure buffs. They allow the skin to breathe and help you climb rocky terrain while keeping your feet balanced and comfortable. Most of these pairs are waterproof, so you can clean off mud and dust with a damp cloth.
You can also make a mixture of vinegar and water in a 1:2 ratio. Spray it on the synthetic part of the boots and wipe it off with a tissue or dry cloth.
Also look
Did you like this article?
To download ElleZindagi App for a smooth experience