It was announced this week that Matthew Mott would leave his long-standing role with the Women's National Team to take charge of England's men's white ball hopes.
The news meant assistant Shelley Nitschke would take over for the interim, as the world number one squad prepares to travel to the UK for a T20 international tri-series and the Commonwealth Games in July.
The former Australian all-rounder has worked under Mott for four years and is the current coach of 2021 Big Bash Women's Champions Perth Scorchers.
During an international career that spanned from 2004 to 2011, Nitschke represented Australia at four World Cups and won trophies in both 50-over (2005) and T20 (2010) formats.
Nitschke was named ICC Women's Cricketer in 2010 and won the Belinda Clark Award as Australia's top women's cricketer four years in a row, from 2009 to 2012.
Speaking to the ABC on the morning of the Commonwealth Games roster announcement, Nitschke said she was delighted with the opportunity.
"To be honest, I'm really grateful to have had this opportunity. Obviously, they're an amazing team and it's been great to be a part of their journey for the past four years," she said. declared.
"To have the chance to lead this team, I am truly honored."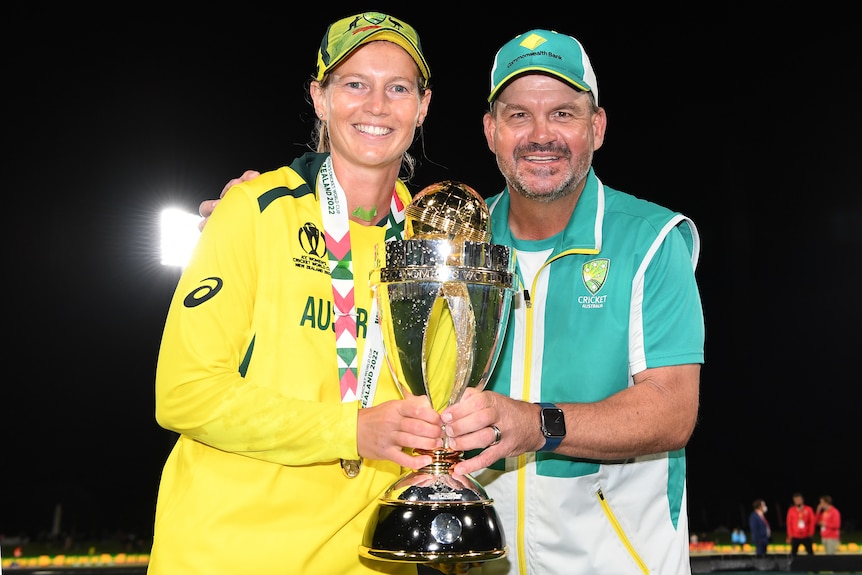 Mott's legacy leaves huge shoes for Nitschke to fill in the coming months, after the side went on a world-record winning streak in ODI cricket (26 in a row), clinched three World Cup titles world and held firmly to the Women's Ashes trophy under her tenure.
After seven years in charge, his departure opens a new era for the Australian team, with the possibility of continuing on the same path or taking a new path.
Nitschke said it's more likely to be the first than the second, given how much she learned from Mott during their time together.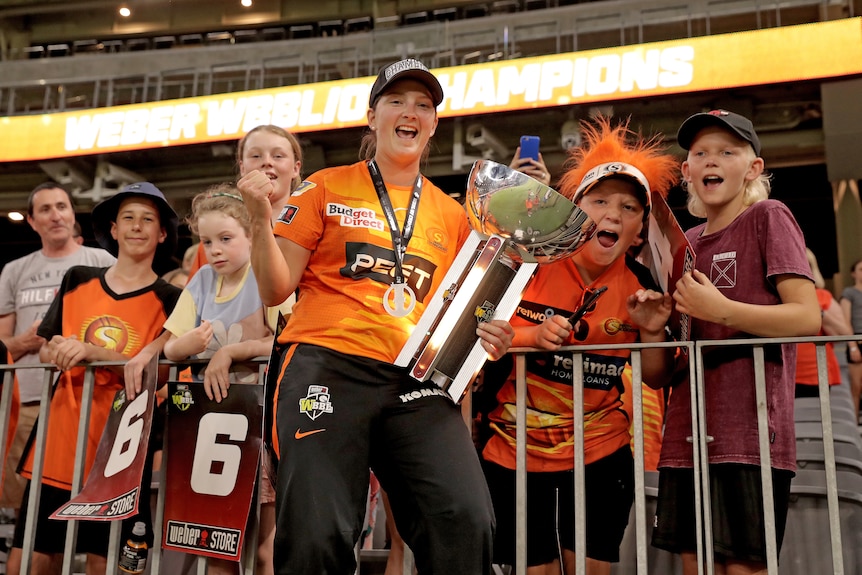 "We will definitely miss his fun and relaxed approach, the game plan he put in place and the relationships he built…I'd like to think I can carry on what he's created and sometimes, add my touch on it, but I certainly think he's set everything up for us to have lasting success," she said.
"There are definitely some things that I will give my opinion on that I will do a little differently as a person, and we will re-evaluate things as we go along, but there certainly won't be any major changes."
The hunt for Commonwealth Games gold
One thing the team has never had the chance to do is win a gold medal, but with the addition of T20 women's cricket to the Birmingham Commonwealth Games schedule, the team are aiming for another accolade. .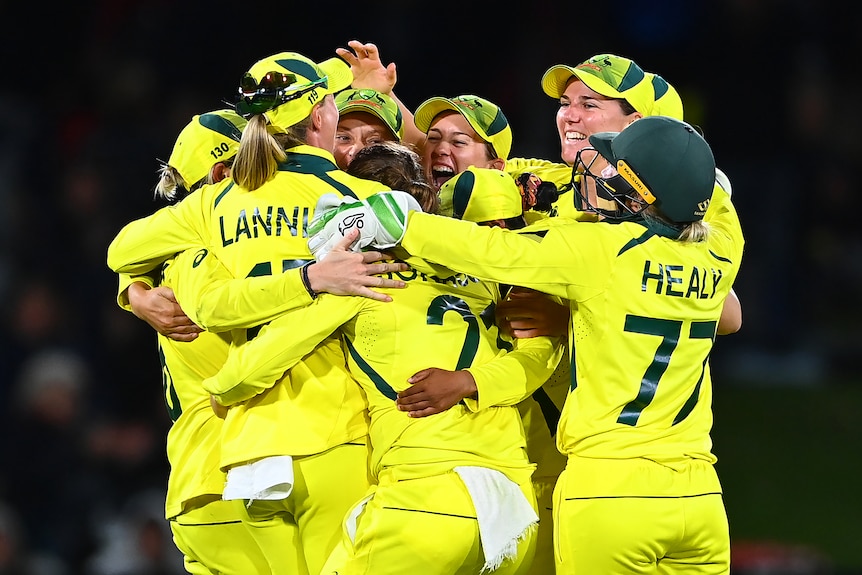 Nitschke said bringing the sport to the Games would help her reach even further on the world stage and she looked forward to working alongside the other national teams in Australia's Commonwealth Games group.
"It's really exciting for us, it's something completely different. It's obviously going to move the world game forward a bit more for people to see it," Nitschke said.
"Being there with other Australian athletes and teams is something really new for us, and the group is really excited about it, we can't wait."
Maintaining honest relationships within the women's team
Mott is not only highly respected in the cricketing community, but he is appreciated for his carefree personality, with his laid back and warm approach as a coach.
All-rounder Ash Gardner said Nitschke's personality was quite similar, which should help the transition period under him go smoothly.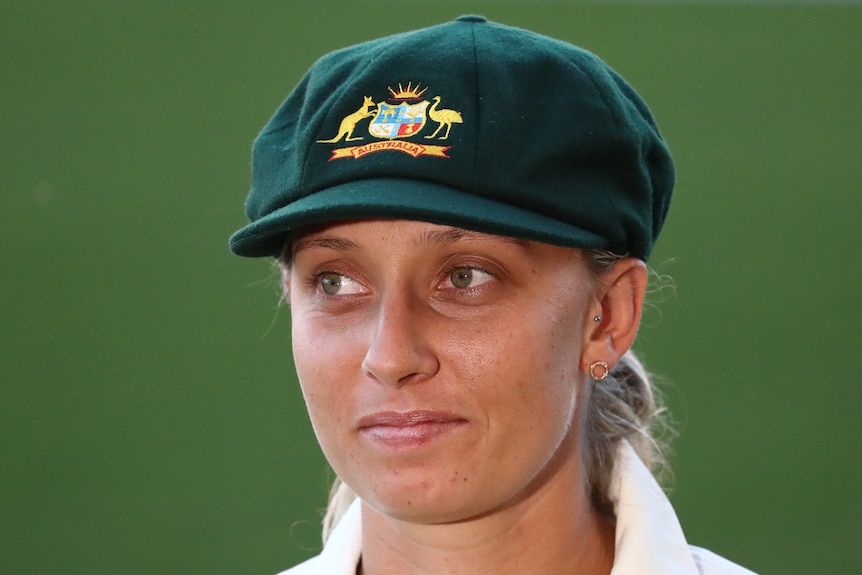 "She's great to have around," Gardner said.
"Even when you look at her playing record, she was so good back then…she didn't win all the Belinda Clarks and ICC medals for no reason."
The duo share a special bond after a tumultuous trip to India in 2016 with the Indigenous Women's National Team, where Nitschke coached and Gardner captained.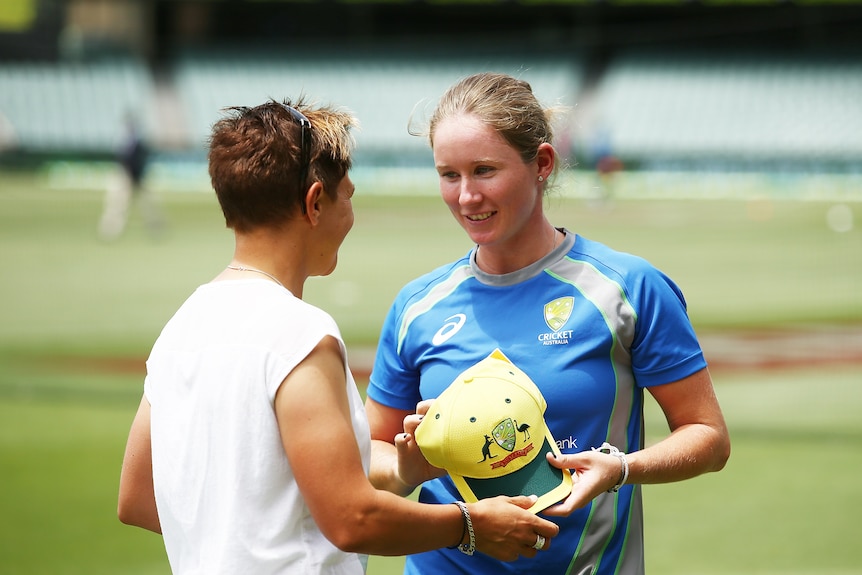 Nitschke isn't the only option for a permanent gig
Nitschke is likely the favorite for the permanent role and if the team is able to bring home the gold, that just might seal the deal.
But Gardner said the opening would likely attract the attention of some big-name candidates.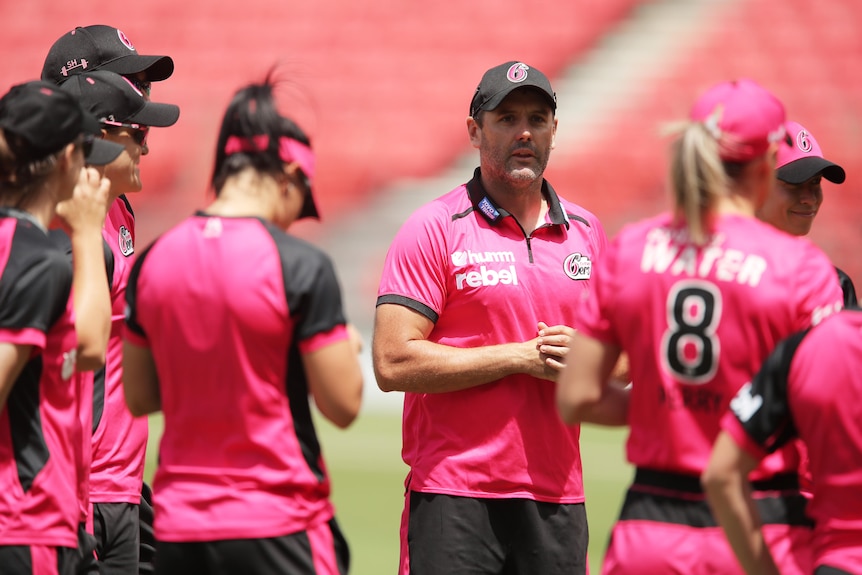 "I guess the two assistants, Ben Sawyer – who I had a lot to do with at the Sixers and who actually coached me in the U18s – as well as Nitschke would fill the job well," she said.
"In saying that, I know how much interest there will be in this job, given that we have been one of the most successful Australian teams in history, so I think it will attract some interesting options and I can't wait to see who we get.
"If it were to end up being Shelley or Ben, I know neither of us will complain."
The Australian women's team will play the T20 international tri-series against Pakistan and Ireland from July 16, before traveling to Birmingham for the Commonwealth Games where they will begin their campaign on July 29.