Handcrafted tallis bags are a bar and bat mitzvah tradition in the Whitman family, started with their late grammy and continued as a project inherited by a longtime friend.
The embroidery bags which contain fringed prayer shawls are designed with images selected by each b'nei mitzvah student along with their Hebrew names.
A grandchild chose a pet turtle and a slice of his favorite pizza, another a trumpeter, and a third a floral design. An adult bat mitzvah student in the family selected an image found at a craft fair of a mother and daughter lighting Shabbat candles.
"It brings back memories in a good way and everyone in the family has one," said Andy Whitman, a Solon Middle School student whose bar mitzvah ceremony takes place Nov. 13 at Tifereth-Israel Temple in Beachwood. .
The cover for Andy's turtle bag was sewn by Peggy Wasserstrom who replaced her grandmother, Nancy Whitman, after her death from lung cancer at the age of 82 on December 24, 2018.
"It was Nancy's plan to make each grandchild a tallis bag cover and she got sick," said Wasserstrom, 85, of Pepper Pike and a member of Temple-Tifereth Israel. "I had worked with her on the last one and, when she passed away, she knew I would finish them for her. Then came other grandchildren and her stepdaughter.
Nancy's daughter-in-law Marlene Whitman has four children of her own with her husband, Eric. She received a bag of tallis when she became an adult bat mitzvah on June 1, 2019.
"It's a connection to my mother-in-law and their grandmother and no child has been left out of it," said Whitman, a resident of Solon. "The gift Peggy gave them was that they all shared the tradition."
Nancy had three sons and eight grandchildren with her husband over 50. Dr Marvin Whitman was an obstetrician who died 11 years ago. Nancy is remembered as an artist and art teacher. Originally from Milwaukee, she was active in her college sisterhood at the University of Michigan at Ann Arbor and maintained those friendships for life. She also volunteered for the National Council of Jewish Women and became president of the Cleveland chapter.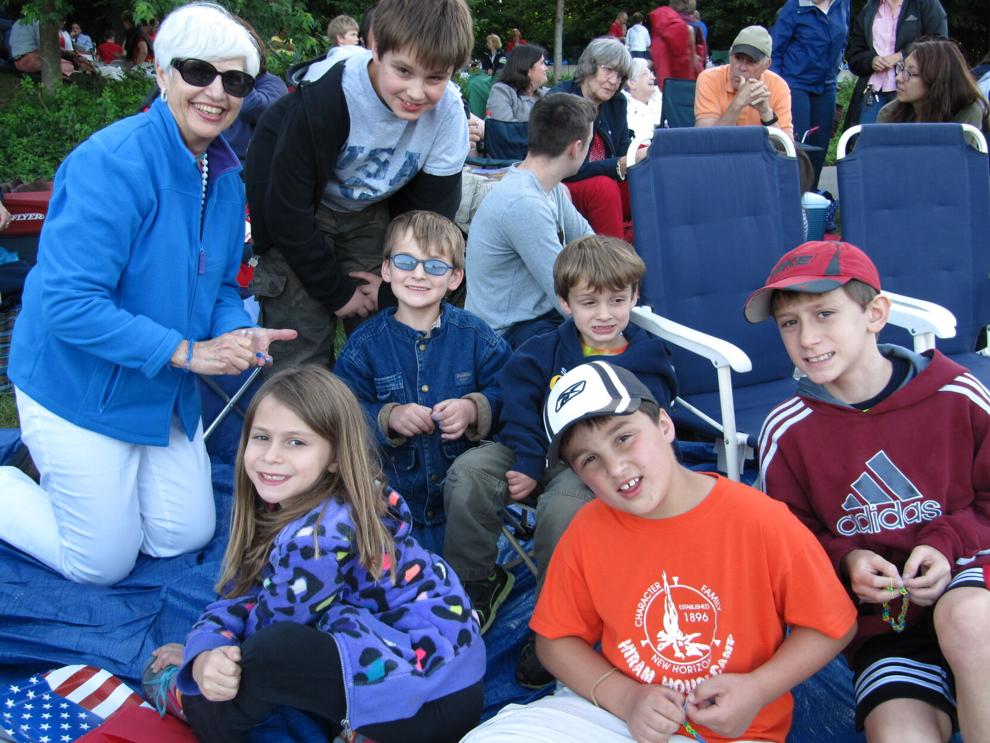 "She loved the temple and loved the Jewish tradition," said Marlene Whitman.
"In all respects Nancy was a lady, a lovely and happy lady," said Wasserstrom. "She loved living in Cleveland and was a great friend."
In the advanced stage of her cancer, Nancy could no longer speak, said Marlene, who cared for her stepmother. "So she was writing notes. She let me know that she wanted Peggy to continue working on the project. One of grandson Nathan's bag covers, now 16, was started by Nancy and handed over to Wasserstrom when she was too ill to finish.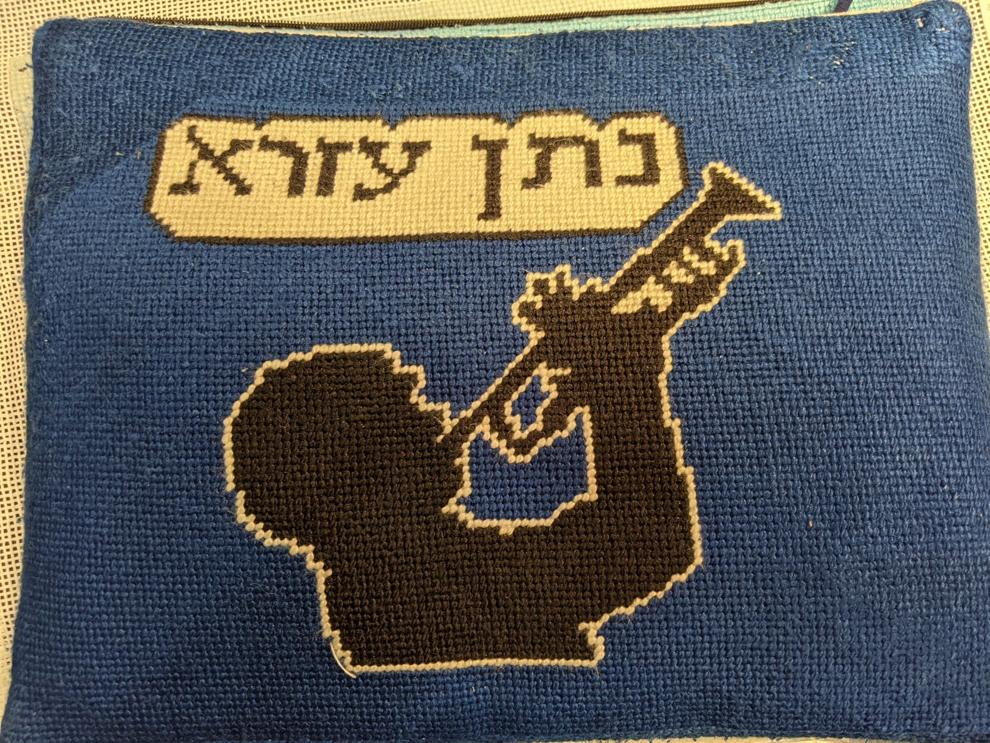 "It was a really nice bag of tallis," said Nathan, a student at Solon's high school whose cover design reflects his interest in the trumpet and the marching band. It was bar mitzvah on September 12, 2018. "It meant a lot to me because I know my grandma started it and then halfway couldn't finish it."
Wasserstrom said the covers for tallis bags take a month or two to sew with fine silk thread. The designs are applied to a hand painted canvas at Wool & Willow Needlepoint in Cleveland Heights.
"It's just nice to work with," she said. "I consider it a real privilege to achieve this."
Rabbi Roger Klein of Temple-Teferith Israel is impressed with the legacy project.
"I think it's a wonderful thing. Nancy, of blessed memory, is a very special person who has done this for everyone, "she said. "She went out of her way to give them the tallis bag in the colors and design they wanted. Peggy took over the project which I find fabulous.
---
Ellen Braunstein is a freelance writer.