Washington County, WI – Easter Sunday is a day to celebrate the resurrection of Jesus Christ.
This day also represents the advent of spring fashion with sweaters instead of heavy coats, anklets instead of high socks and lighter colors with jubilant patterns.
Since the 1870s, women and girls have followed the tradition of using this Sunday to show off their Easter dresses and neighbors in West Bend have done the same.
Joan Hoff, 79, of Cedar Ridge grew up in Milwaukee and later in the Campbellsport area. Years ago, she, too, was watching the forecast as Easter approached.
"I especially remember two weeks before Easter, I was hoping it would be warm enough that we didn't have to wear a coat over our new dress," Hoff said. "It was a big deal if it was going to rain."
Hoff remembered her dress as "something fluffy with a full skirt".
"And we always wore hats in church; a kind of cap and as an adult it was a pillbox.
Hoff attended Saint Louis at West Allis and when she had her own daughters, she had them "refreshed, especially for Easter Mass".
"I've sewn tons of them," Hoff said, noting that her daughters were far enough apart in age that she never dressed them the same.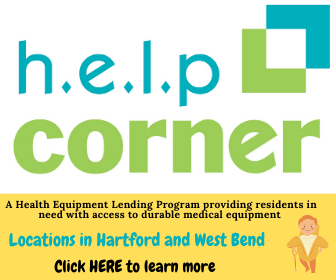 "I used whites or pastels; you would never have a red or navy plaid.
Hoff remembered sleeves on dresses often with a button in the back and a small zipper on the side to pull it over their head.
And her daughters "always had white shoes, even though it wasn't Memorial Day."

"My youngest daughter had a purse passed down from her cousin and it was shaped like a little umbrella with a curved handle. It was her church-going purse and she loved it," Hoff said. .
Mary 'Sis' Eberhart, 64, grew up in Milwaukee and we bought her Easter dress at the Schuster department store on 12 and Vliet.
"That's where we always went shopping," Eberhart said. "I was 12 at the time and had an Easter hat with little flowers and my dad always bought me good shoes."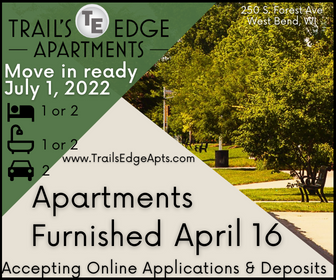 Mary Radovich, 86, of Cedar Ridge, recalled the financial difficulties of the Great Depression and how "when you have something new for Easter, you always manage to get a dress".
"You bought it at Goldman where the price was the cheapest," Radovich said, recalling the $1.98 spent on the dress.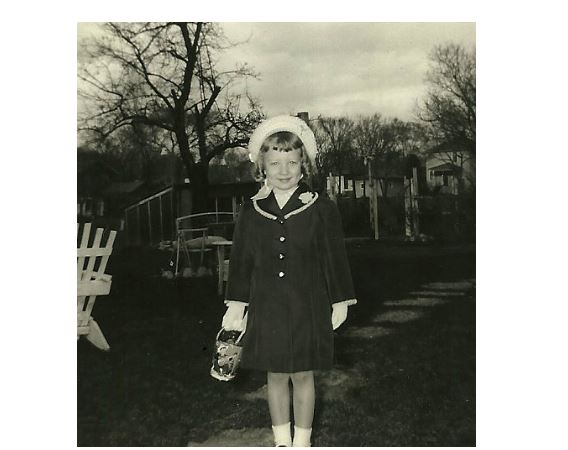 At the time, Radovich attended the Church of St. John's on Ninth and Mineral. "The dress was pink with a satin material; I can just see myself," she sighs.
"You normally bought the dress two sizes larger than you really needed because it had to last that long for Sunday church.
"I didn't have a hat or a purse – I was just lucky to have a dress," she said.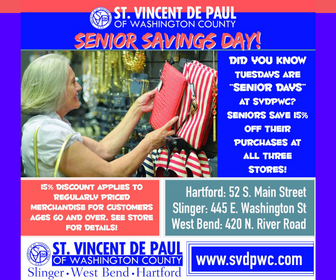 Growing up, Radovich and his family struggled financially and resigned themselves to living with county unemployment.
"At that time we only had one choice of style shoes and they were made in Waupun – still at the jail," Radovich said of the black Oxford County-issued shoes.
"Once a friend of mine gave me a pair of sandals; she had worn them out and there was a hole in the sole but she gave them to me and I put cardboard in them and then no one knew I had county shoes," she laughed to herself. recalling how crafty she felt in her cobblestone shoes.
BJ & Company's Barb Justman remembers wearing a pastel yellow dress with lots of ruffles.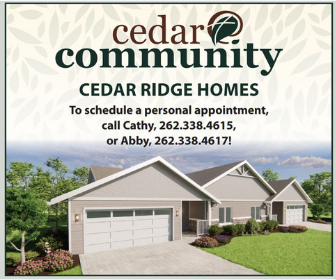 "I also had a flowered hat, white gloves and of course those dandy white leotards," said Justman, whose mother prepared everything on Easter Eve so they were ready to leave for the 6 a.m. church service. .
"My dress would hang from the chandelier in the living room so it wouldn't get wrinkled," Justman said. "And I even got to wear the dress ALL day!"
Lori Lynn Radloff remembered Easter hats with elastic under the chin. "My brother would pull it and break it. I think everyone goes through this," Lynn Radloff said.
West Bend's Cathy Majkowski grew up with four sisters and each had a homemade Easter dress.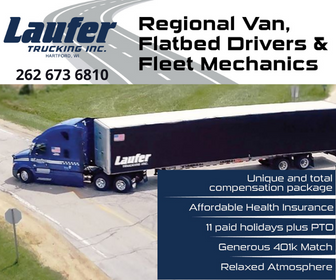 "I've always been afraid of getting chocolate from the big candy bunny on my dress," she said.
One year the Easter Bunny brought the Majkowski family a pair of white albino rabbits which they quickly determined were girls and named them Melanie and Tina.
Another year, Majkowski insisted on a new pair of shoes to go with her dress.
"I didn't want second-hand clothes for Easter; my mum said 'no' and I freaked out in the store, to find the shoes in my Easter basket in the morning," she said.
Jill Clare, 80, of Cedar Ridge grew up in West Bend and had five daughters.
"We were members of Holy Angels and I made all their dresses," Clare said confirming five handmade dresses each year.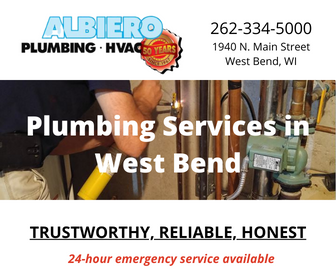 "I only used pastels and one year I did them all in a purple, lavender and white gingham and by the time that faded I didn't want to see any more lavender – neither did the girls," said Clare said.
Clare's style of handmade dresses featured small puff sleeves, Peter Pan collars, with a button near the opening in the back, a full skirt and always a small bow.
For accessories, Clare relied on five-cent Ben Franklin discount stores.
"They all had little caps with a bow under their chin, white gloves and patent leather shoes with anklets and tiny drawstring purses," she said.
"I always made my husband wear a costume because Easter Sunday was dress-up day," Clare said.
This article was originally published in 2012.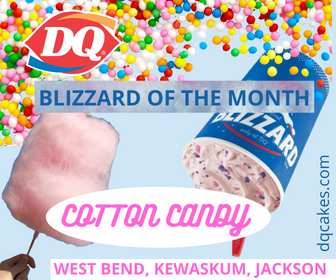 Related